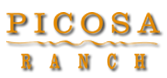 Guys Weekend

When you go away on a guys-only trip, you're often looking to get a little dirty and do things that aren't usually allowed. We've put together an itinerary with that in mind.

Day 1:

Enjoy a chef-prepared breakfast in The South Range Lodge.
Pile up in the Polaris and take a ride through the ranch.
Lunch in The Pit, it doesn't get much better than that. Delicious hamburgers, chicken sandwiches, grilled ham and cheese sandwiches and more.
Shoot skeet on the range, make it a little friendly competition.
Gather together for a meal that will delight in the Lodge. While you're waiting, enjoy a game of horseshoes, pool or shuffleboard.

Day 2:

Get an early start for your day of hunting. Head out with our guides for a morning of hunting the animals of your choice – that are in season, of course.
Back to the Lodge for a delicious brunch and some down time.
Enjoy the pool or head out on horseback to explore the ranch some more.
Skeet and wobble trap shooting at your leisure.
Dinner is served in The Pit. We can even turn the game on one of our three outdoor flat screens.

Day 3:

Enjoy breakfast at your leisure.
A stay on a ranch is not complete without some fishing. Get up early and enjoy the fishing at one of our 8 fishing tanks and ponds.
The afternoons lend themselves well to a host of activities. Enjoy any of them: shooting, archery, sports, relaxing with a drink by the pool or exploring the ranch.
Chef-prepared dinner in the Lodge featuring all your favorites.
Stay up reminiscing by the Fire Pit.