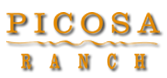 Family Reunion

Picosa Ranch is the ideal gathering place for large families or those just looking to reconnect during their annual retreat. With sleeping room for 26, the ranch features a wide range of activities for guests of all ages to enjoy.

Day 1:

Breakfast in the South Range Lodge prepared with a myriad of choices by our culinary team.
The guys: skeet shooting competition at the main skeet range.
The ladies: Watch the guys in our plush range seating, or enjoy a morning relaxing poolside with a mimosa.
Come together for lunch at The Pit prepared by our culinary team.
Head out to explore the ranch on one of the ranch vehicles. Not into exploring? Find a comfortable rocking chair or lounge chair and curl up with a good book or enjoy the sunshine.
Dinner is served, bar-b-que style with beans, cornbread and all the fix in's.
A true Texas cowboy will tell you stories about the land as you make S'mores by the fire pit with a canopy of Texas stars above you.

Day 2:

Breakfast in the Lodge featuring some of your favorite treats prepared by our chef.
Gather the group together and saddle up for a trail ride on horseback across the property. Explore the parts of the ranch that make it so magical.
Enjoy lunch at the creek under a canopy of centuries old Oak trees prepared fresh by our chef.
Journey back to the starting point and have some down time to relax and enjoy each other.
Gather at the Lodge for a game of horseshoes or some late afternoon swimming.
Dinner is served in the South Range Lodge with dessert and stargazing. See who can find the most constellations.

Day 3:

Breakfast at your leisure in the Lodge.
Photo Safari! Take a drive and see how many animals you can find. And we're not just talking about Texas Longhorns. There are zebras, addax, Oryx and more. You just have to find them.
For our sporty guests – enjoy a game of football, tennis, volleyball or any of your favorite sports in our wide-open areas across the property.
Lunch in The Pit, poolside.
Scavenger hunt time! Try to be the first one that finds everything on the list of animals, plants and special Picosa Ranch artifacts. Our clues will give you the hints you need.
Relaxed dinner in The Pit with your personalized menu. Enjoy your favorite programs on our three flat screen outdoor televisions or play a friendly game of horseshoes, pool or shuffleboard.