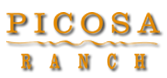 Girlfriend Getaway

Arrive at Picosa Ranch ready to relax and be pampered, of course with a little adventure thrown in the mix.

Day 1:

Enjoy a home cooked breakfast on the lawn.
Saddle up and go for a trail ride through the property.
When you reach the creek, we're sure your stomach will be growling so we've set up an area to enjoy your chef-prepared lunch under the centuries old Oak trees.
Climb back onto your horse – after you've explored a bit, of course – and make your way back to the South Range Lodge to freshen up and relax.
Spend the afternoon on a rocking chair with a good book or relaxing at the pool.
Gather together for a dinner fit for a queen in the South Range Lodge. Our chef will prepare all of your favorites while you catch up with friends.

Day 2:

Enjoy a delicious breakfast on the lawn or in the Lodge.
Learn how to shoot skeet on our beautiful skeet range while your girlfriends relax on the plush furniture with a cocktail.
Relax at the luxurious lagoon style pool located at the South Range Lodge.
Swim up to the bar (or walk down to the same level) to enjoy lunch prepared by our chef in The Pit.
Finish the afternoon with a photo safari through to see all of the exotic animals or maybe a little friendly competition with a scavenger hunt to see who can find their way through the ranch to the prize waiting for the winner.
Gather together for a relaxed dinner in the lodge complete with s'mores by the fire pit.
End the night stargazing at the beautiful, clear Texas skies.

Day 3:

Light breakfast at your leisure.
Gather together to prepare for a fun day in town that will include:

Treatments at a Spa
Shopping on the River Walk or La Cantera
Exploring downtown

Enjoy dinner at a restaurant of your choosing in town. Tell us what you're craving and we'll make the reservation.